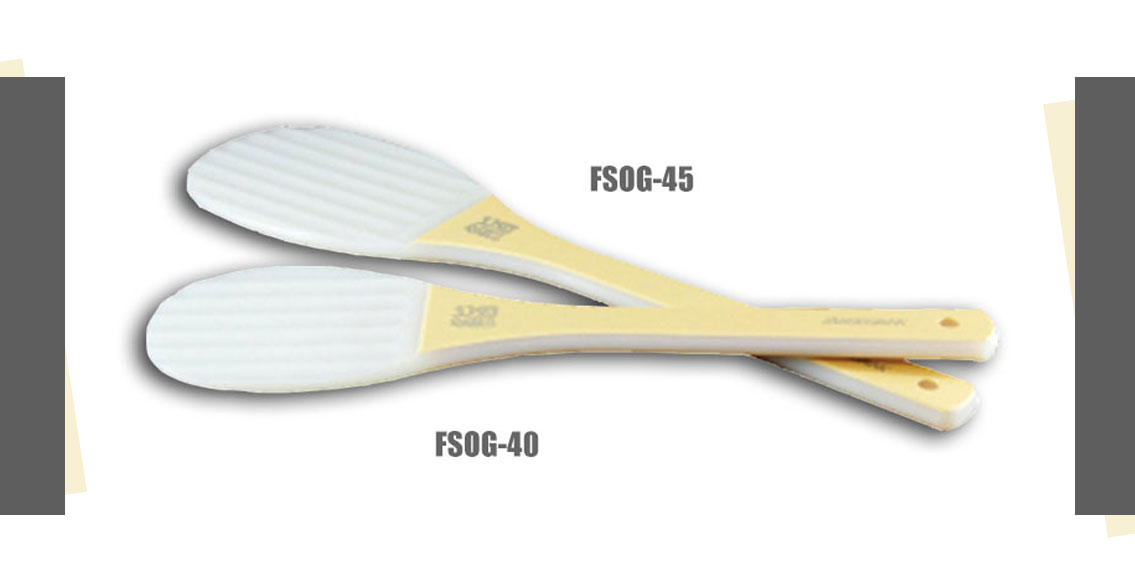 ---
Designed for commercial use with benefits:
- The spatula made from plastic resin, that is most suitable for Hangiri work (Sushi Rice Mixing).
- Made from plastic resin that is less prone to rice sticking onto it, wood waste and black molds no longer a problem.
- The thin head of the spatula makes it lightweight, enables ease of handling and mixing the rice.
- In addition, the head comes with a wave-patterned structure, allowing good mix of the rice and the vinegar.
- Dishwasher Safe, Bleach Safe.
---