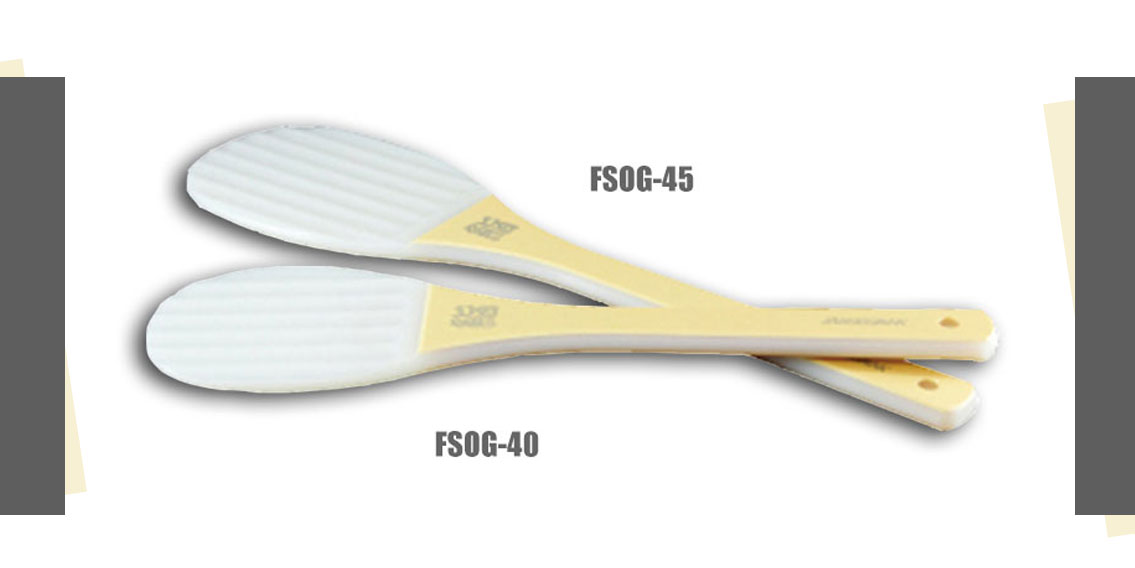 ---
Designed for commercial use with benefits:
- Sturdy enough to stir through thick gravy ingredients.
- Heat resistant up to 260 F (FSO) and 350 F (FSOH).
- The slippery material on the tip prevents food attaching and scratches on pots or pans.
- The surfaces are non-wood materials that do not get chipped or deteriorated.
---