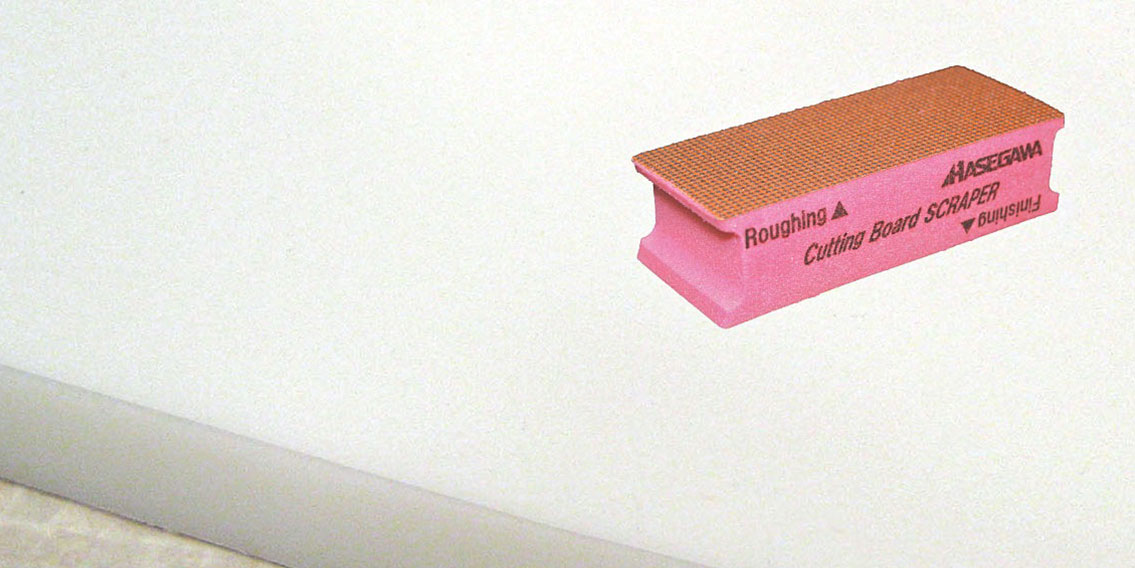 ---
Daily Maintenance:
Everyday Care for the Cutting Board is of utmost importance from a Hygiene viewpoint. This product is made with this "Daily Maintenance" for the cutting board in mind. While it is definitely possible to erase and scrape off all the dirt, please be reminded that great effort is needed for the scrapping process as it is not a machine.

It erases tough spots, yellowing from use, molds and mildews, grooves and feathering from the surface of your cutting boards. On top of that, it comes with a finishing surface that allows surface smoothening after the scraping. With its patented technology, the abrasion material stays on and rarely peels off before it is fully used up.
---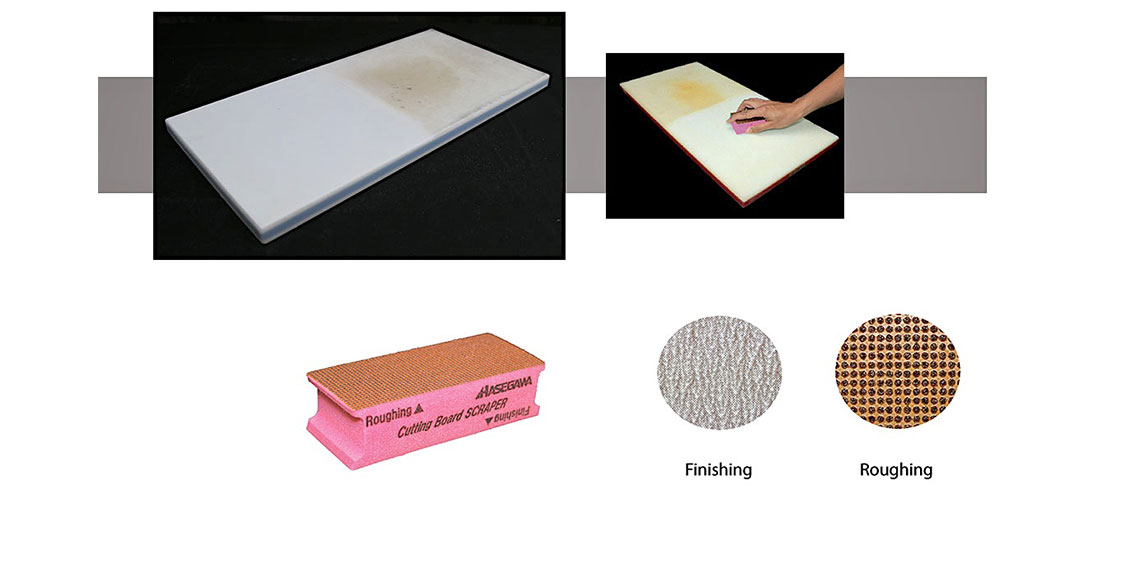 Note: The actual products may differ slightly in color shown in the pictures.
---
Model Name
Size mm (inch)
Weight
g (lbs)
Core
Color
CBS-115P
30 x 50 x 115
( 1.2x2.0x4.5 )
18
( 0.04 )
PE Form
Pink
** Sizes and colors are subject to change without notice.
---